At the turn of October and November, the project partners met in a cold Scandinavia for the next transnational workshops and a benchmarking visit. This time the project team had an opportunity to see how bioeconomy works in Norway and Sweden , the leading European countries in the fields of innovation, technology and competitiveness.
The benchmarking visit started in Maarud, a Norwegian company producing potato chips, which is a part of the Intersnack Group – a leading manufacturer of salty snacks, nuts and nut-based products. The group operates throughout Europe, including Poland.
The central and southern parts of Sweden and Norway, i.e. the region of Värmland (Sweden), Hedmark (Norway)- visited by the project participants – are famous for their large afforestation, which makes the wood industry develop efficiently there. Participants had an opportunity to visit, for example: Skoghall Mill (branch of Stora Enso), which is a leading international provider of renewable materials solutions in the packaging, biomaterials, wooden structures and paper industry, operating in the bioeconomy sector. The next visit took place at Solør Bioenergigruppen, a wood biomass-based bioenergy company. It is one of the most important energy companies in Norway, producing energy both for the public sector (e.g. municipalities, offices) and the private sector (companies or households).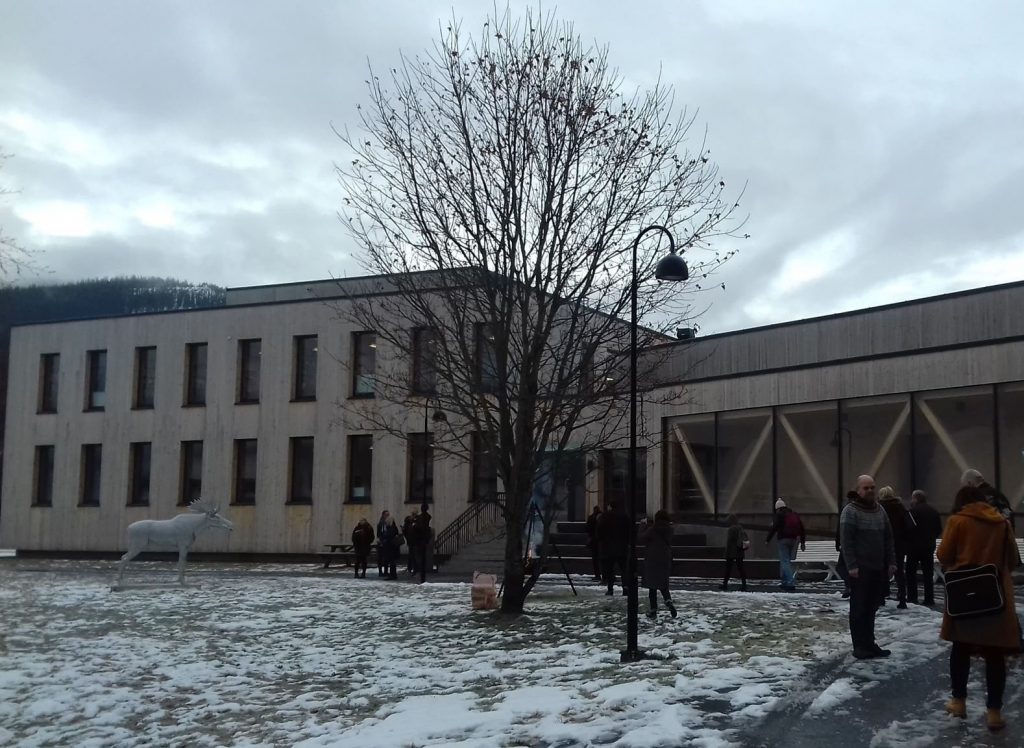 In both, Norway and Sweden, not only do companies from the bioeconomy sector operate efficiently, but we can also observe the cooperation of administration with higher education institutions and local entrepreneurs, i.e. the so-called triple helix for research and development.  An excellent example of this is the Värmland region, where this cooperation is carried out, for example within "Academy for Smart Specialisation". There is also a Paper Province wood cluster in the region, which consists of more than 100 different companies and organizations. The aim of the cluster is to cooperate for sustainable development and the future free from fossil fuels. Apart from the cluster, there is also a business incubator in the region – STING Bioeconomy, which is to contribute to the development of innovation in the field of bioeconomy and to the increase in the number of companies.
The benchmarking visit was also accompanied by transnational workshops during which the project partners had an opportunity to exchange experiences and ideas. During the workshops, further steps were taken in the development of Joint Action Plans, and cooperation networks between Bioeconomy Clusters and Bioeconomy Innovation Ecosystems.